Registration Process 23-24
Posted August 16, 2023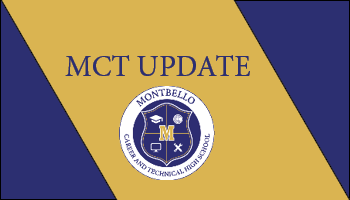 2023-2024 SY Registration Process is available!!
Step 1: Complete the Annual Family Update on Parent Portal – If you have an account
If you don't have an account: You must create an account first:
Once logged into Parent Portal, families can access Annual Family update by selecting the (A) See All Apps icon at the top of the page, then clicking on the (B) Annual Family Update tile. Families will then be redirected to the parent page, here, families will scroll down and click on (C) More, then finally click on (D) Annual Family Update. These steps will direct families to the Annual Family Update Tool.
If you are having difficulties with completing the Annual Family Update please contact Ms. Flores at 720-423-7200, or a_flores-guevara@dpsk12.net
Step 2: Complete AEC Statement
If you have any questions about completing this form please contact Ms. Bell, 720-423-7205 forrest_bell@dpsk12.net
https://forms.gle/8VYeaaY4DiegvBrVA – English Form
https://forms.gle/9WPxNxAzy2yJEdDA9  – Forma en Español 
Step 3: Complete Lunch Application
You will find us under "PUSH Academy 509"  You will receive a completion email from the Lunch Application website.  Please forward  that confirmation email to a_flores-guevara@dpsk12.net when complete
Proceso de Registro SY 2022- 2023
Paso 1: Complete la Actualización Anual de la Familia en el Portal para Padres – Si tiene una cuenta
Si no tiene una cuenta: Primero debe crear una cuenta:
Haga clic en "Crear una cuenta"
.
Una vez que inician sesión en el Portal de Padres, las familias pueden acceder a la Actualización Anual de la Familia seleccionando el icono (A) Ver todas las aplicaciones en la parte superior de la página, luego haciendo clic en el mosaico (B) Actualización Anual de la Familia. Las familias serán redirigidas a la página principal, aquí, las familias se desplazarán hacia abajo (scroll down) y harán clic en (C) Más, luego finalmente harán clic en (D) Actualización anual de la familia. Estos pasos dirigirán a las familias a la Herramienta de Actualización de la Familia Anual.
Si tiene dificultades para completar la Actualización Anual de la Familia, comuníquese con la Sra. Flores-Guevara al 720-423-7200, o a_flores-guevara@dpsk12.net
Paso 2: Completar la Declaración de AEC
Si tiene alguna pregunta sobre cómo completar este formulario, comuníquese con Ms.Bell at 720-423-7205, forrest_bell@dpsk12.net
https://forms.gle/8VYeaaY4DiegvBrVA – English Form
https://forms.gle/9WPxNxAzy2yJEdDA9 –  Forma en Español 
Paso 3: Completar la Solicitud de Lonche
https://www.myschoolapps.com/Application
Nos va a encontrar bajo "PUSH Academy 509" Recibirá un correo electrónico de finalización del sitio web de la solicitud de lonche.  Reenvíe ese correo electrónico de confirmación a a_flores-guevara@dpsk12.net  cuando haya terminado