Important Senior Dates
Posted April 29, 2022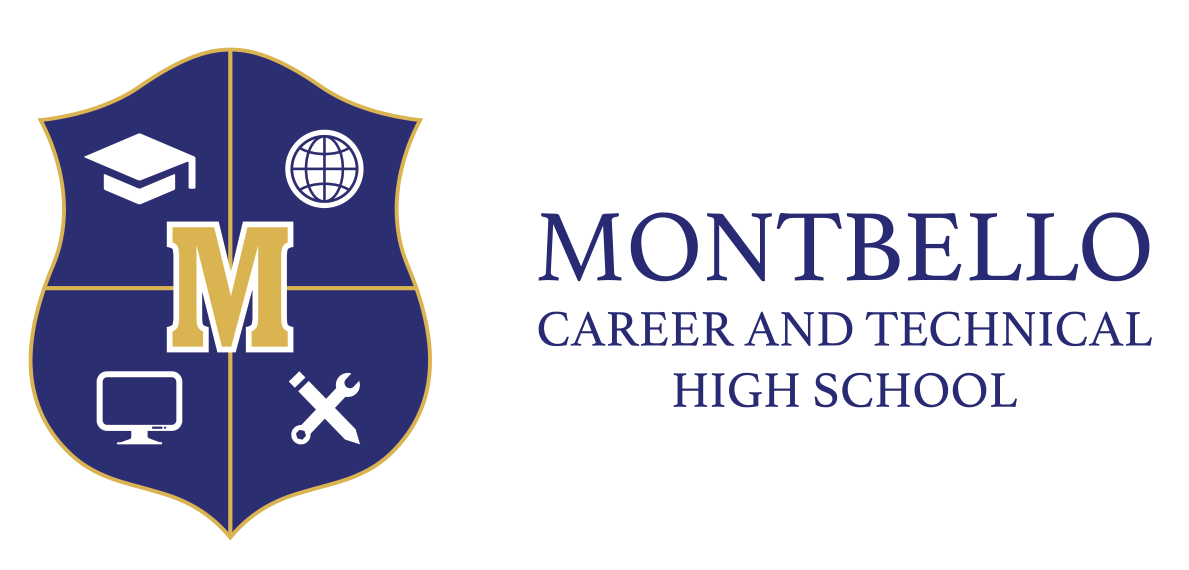 Only a handful of occasions in life deserve an official announcement. Your high school graduation is one of them. Spread the news of your graduation and let all your friends and loved ones know how much it means to you.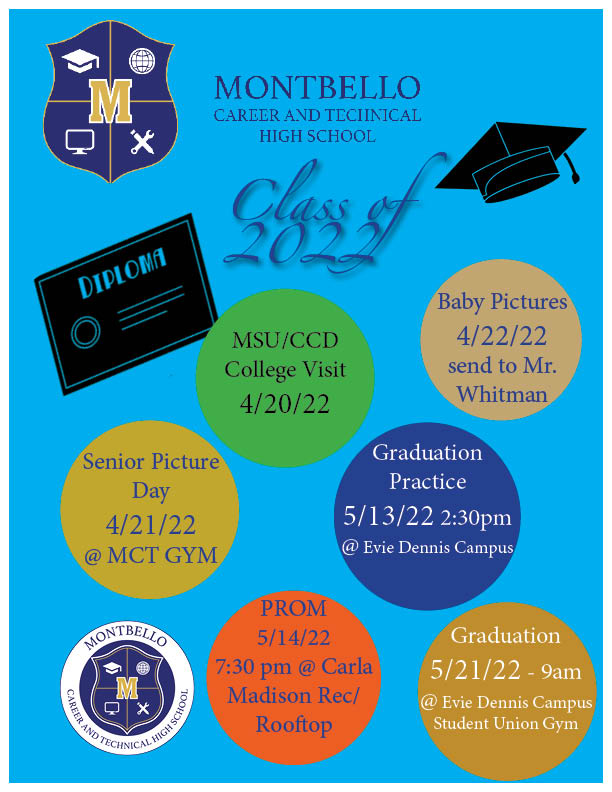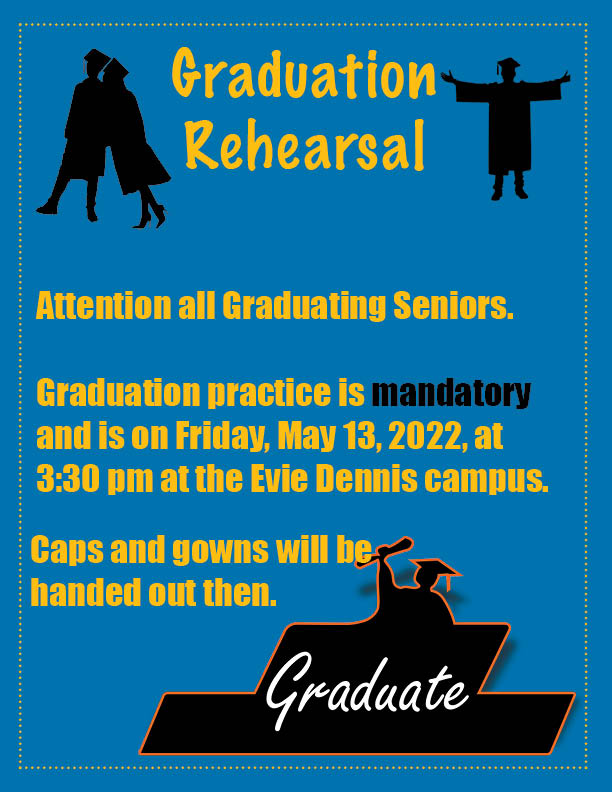 All Graduating Seniors
Graduation practice is mandatory and is on Friday, May 13, 2022 at 3:30 pm at the Evie Dennis Campus.