Friday Night's Football Game
Posted October 3, 2021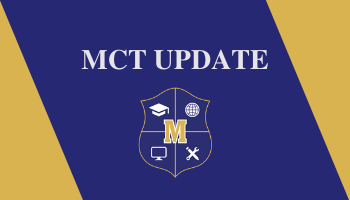 Oct. 2, 2021
Dear Far Northeast Warriors Families and Community Members,
We are committed to letting you know about incidents that affect our school and our community. At Friday night's football game between the Far Northeast Warriors and the Prairie View Thunderhawks, someone in the stands stated loudly that someone had a gun. This caused panic in the stands. Shortly after that, someone set off firecrackers near the field. This increased the level of panic.
Members of the faculty and staff of the schools, along with the DPS Department of Safety and Denver police worked to calm the crowds. Law enforcement looked into the claim that there was a weapon at the game. They have determined that there was no evidence of any gun or gunshots fired.
If anyone at the game needs mental health support, please let your school leader know. Thank you for your support in keeping our students safe. As always, feel free to contact us with any questions or concerns.
Sincerely, 
Ms. Arnetta Sinclair-Koger
Principal
el partido de fútbol
Estimadas familias y miembros de la comunidad de los Warriors del Extremo Noreste:
Estamos comprometidos a informarle sobre los incidentes que afectan a nuestra escuela y nuestra comunidad. En el partido de fútbol del viernes por la noche entre los Far Northeast Warriors y los Prairie View Thunderhawks, alguien en las gradas dijo en voz alta que alguien tenía un arma. Esto provocó pánico en las gradas. Poco después de eso, alguien hizo estallar petardos cerca del campo. Esto aumentó el nivel de pánico.
Los miembros de la facultad y el personal de las escuelas, junto con el Departamento de Seguridad de DPS y la policía de Denver trabajaron para calmar a la multitud. La policía investigó la afirmación de que había un arma en el juego. Han determinado que no hubo evidencia de ningún arma o disparos.
Si alguien en el juego necesita apoyo de salud mental, infórmeselo al líder de su escuela. Gracias por su apoyo para mantener seguros a nuestros estudiantes. Como siempre, no dude en contactarnos con cualquier pregunta o inquietud.
Atentamente,
Sra. Arnetta Sinclair-Koger
Directora